Department of Agriculture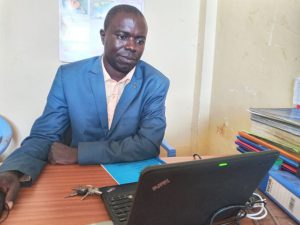 Welcome to Bunyala Technical and Vocational College Agriculture and agriculture engineering department. Bunyala TVC is the centre of excellence in agriculture and agricultural engineering. The following courses are offered under the department:
Diploma in Agricultural engineering (3 year course examined by KNEC)
Diploma in General agriculture (3 year course examined by KNEC)
Certificate in General agriculture (2 year course examined by KNEC
Tractor operator short course of (3 months internal assessment)
The courses are fully accredited with Technical and Vocational Education Training Authority (TVETA). The department has also successfully liaised with sponsors such as Kenya Commercial Bank (KCB) to offer a short course in fish cage farming which has equipped the trainees and the community at large with relevant modern skills in fish farming. The department is looking forward to introducing new courses relevant to the community such as aquaculture and fisheries and Competence based education and training (CBET) programs in the near future.  
The department is well equipped with modern workshop equipment and farm machinery for training such as: lathe machines, injector pump testers', milling machines, tractors ,  disc ploughs, harrows , rotary tillers, ridges, potato excavators , planters , corn harvesters amongst others. The trainers in the department are well qualified with the relevant skills and knowledge to impart quality training to the trainees in the department. The department has put in place quality control measures to ensure trainees undergo training in both theory and practical skills relevant to the labour market. Upon completion of each module, the trainees get attached to the industry to garner more skills which make them marketable in the labour market. 
Looking forward to receiving you in the agriculture and agriculture engineering department for a great experience. God bless Bunyala TVC, God bless Kenya!.
S/NO

PROGRAM

ENTRY REQUIREMENTS

DURATION

EXAMINATION BODY

1

DIPLOMA IN GENERAL AGRICULTURE

KCSE C- OR

PASS CRAFT MODULE II

3 YEARS

KNEC

2

DIPLOMA IN AGRICULTURAL ENGINEERING

KCSE C-

3 YEARS

KNEC

3

CRAFT CERTIFICATE IN GENERAL AGRICULTURE

KCSE D

2 YEARS

KNEC

4

TRACTOR OPERATOR

KCPE

–

–