Business and Social Sciences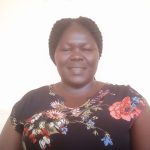 Our main goal as a department is to prepare trainees who will become successful, ethical, socially responsible leaders, professionals and entrepreneurs.
We offer certificate and diploma programs in secretarial studies, Social work and community development as well as Kasneb courses.
The department has an exceptionally dedicated staff and the trainees from the department are among the best in the institution.
S/NO

PROGRAM

ENTRY REQUIREMENTS

DURATION

EXAMINATION BODY

1

DIPLOMA IN SOCIAL WORK & COMMUNITY DEVELOPMENT

KCSE C- OR

PASS CRAFT MODULE II

3 YEARS

KNEC

2

DIPLOMA IN SECRETARIAL STUDIES

KCSE D

3 YEARS

KNEC

3

ACCOUNTING TECHNICIAN DIPLOMA (ATD)

KCPE

2 YEARS

KNEC

4

DIPLOMA IN BUSINESS MANAGEMENT

KCSE C-

3 YEARS

KNEC

5

CERTIFICATE IN SOCIAL WORK & COMMUNITY DEVELOPMENT

KCSE D

2 YEARS

KNEC

6

CERTIFICATE IN SECRETARIAL STUDIES (Single & Group)

KCSE D

2 YEARS

KNEC